Delhi Food Joints: (Dr. Rameshwar Dayal) Potato is the most popular food among vegetables. Many types of dishes can be prepared from potatoes themselves and their taste can be enhanced by adding them to many vegetables. There is another favorite such potato dish, which is known as Tikki. Aloo Tikki is such a dish in itself that it looks great to eat because the goods are stuffed in it and it is served with chutney and other types of spices. Today we are introducing you to one such potato tikki wala. Which changed the definition, taste and way of serving aloo-tikki. These heavy tikkis are not fried in normal oil. Crispy in appearance and soft and wonderful in food, you will hardly get to eat tikkis anywhere in Delhi.
Different from any other shop and bigger in size Tikkis
When you reach Netaji Subhash Place (NSP), one of the major commercial complexes of Delhi, you will see a board of 'Bittu Tikki Wala' (BTW) in the Agarwal Millennium Plaza building near the main road. As soon as you reach this shop, you will start feeling the aroma of hot oil and tikki being fried in it. Since the name of this shop is from Tikki, then you can assume that Aloo Tikki will be alive and wonderful here. If you go to any potato tikki shop, then the tikkis there will not be as crispy and soft from inside as this shop. The size of the tikkis is also different from the tikkis in other shops. The flavor of these tikkis is enhanced because they are pressed in oil, due to which they spread and the potato and lentil stuff gets deep fried.
One plate of tikki is enough to fill your stomach. The cost of a plate is Rs 130.
Tikkis fried in olive oil
The taste of their potato tikkis is different, wonderful and spicy because the tikkis are fried in olive oil instead of normal oil. The way they are served after getting crispy, it is amazing. Two tikkis are placed on a plate and special spices are sprinkled on it. Then thinly cut slices of onion are spread. After this, two types of chutney, green and sweet, are tempered. To enhance the taste of tikkis, thick curd is poured on them. A thin slice of tomato and pieces of cheese are put on it. In the end, dry ginger and pomegranate seeds are served on it. One plate of tikki is enough to fill your stomach. The cost of a plate is Rs 130.
There are 19 outlets in Delhi-NCR
By the way, Dahi-Bhalle, Pav-Bhaji, Golgappa, Matar Kulcha are also available at this shop to woo people. People eat them too, but most of the mind is focused on their crispy tikkis. Now a brand has become a Bittu Tikki and apart from their catering work, products like package food, sweets, namkeen etc. have also come. But you will be surprised that in the year 1991, Ratiram and his nephew Ramakant, who made Tikki famous, sold this dish on the street vendors. For years, he planted a street vendor in the Rani Bagh area, then opened a shop there.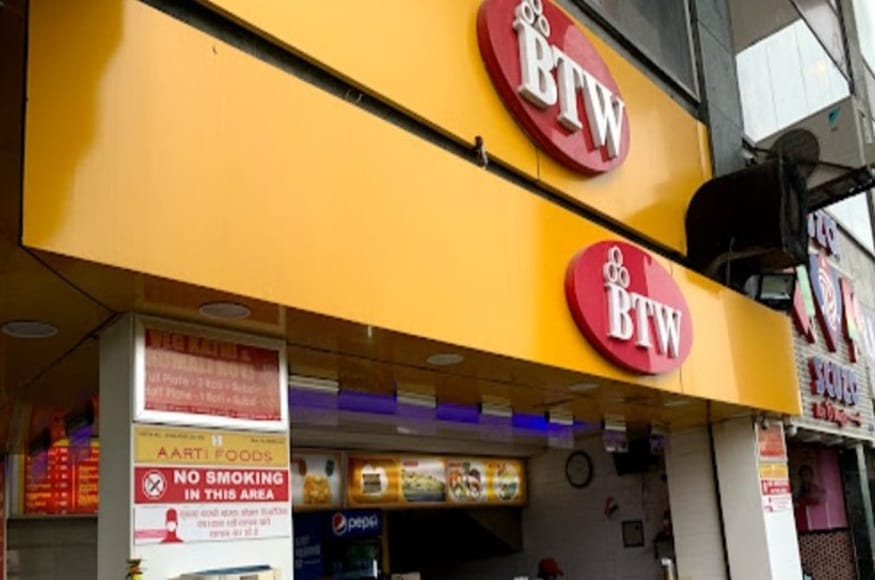 Today they have 17 outlets in Delhi-NCR.
This was the first shop. Today they have 17 outlets in Delhi-NCR, whose responsibility lies with their loved ones. The shop opens at 11 am and tikkis can be eaten till 10:30 pm. There is no holiday.
Nearest Metro Station: Netaji Subhash Place
Read Hindi News Online Watch More Live TV on Hindi website. Know related to country and abroad and your state, Bollywood, sports world, business News in Hindi.
.