Today is the 39th birthday of actor Ranbir Kapoor, who has left a mark of tremendous acting in his every film. Ranbir Kapoor has done more than one film in his career. He prepares himself to give life to the character of every film and does complete homework before starting the shooting of the film. He made his Bollywood debut with Sanjay Leela Bhansali's film 'Saawariya'. Although this film could not show anything special at the box office, but from Bollywood to the audience, it was understood that they had got the Gen-Next Superstar.
Ranbir Kapoor is definitely a member of the Kapoor family but he has found a special place in the hearts of the audience because of his work. On his birthday, we will tell some such secret things related to some of his special films that no one knows.
Ittefaq of towel dance
Ranbir Kapoor did a towel dance in his first 'Saawariya'. He was in a lot of discussion because of the towel dance. But it is a coincidence that both Ranbir Kapoor and Rishi Kapoor did towel dance in their first films.
Tried your 60-70 boxer
When Ranbir Kapoor was offered 'Wake Up Sid', the title of the film was not kept till then. After hearing the story, Ranbir had named the film 'Wake Up Sid'. While shooting the first scene, Ranbir Kapoor tried about 60-70 boxers. All the boxers worn in the film belonged to Ranbir himself.
Something like this was done in 'Rockstar'
Ranbir Kapoor is very serious about every scene of his films. Even all the scenes of 'Rockstar' were shot in reverse order so that his hairstyle was perfect. At the same time, Ranbir also learned to play the guitar for this film.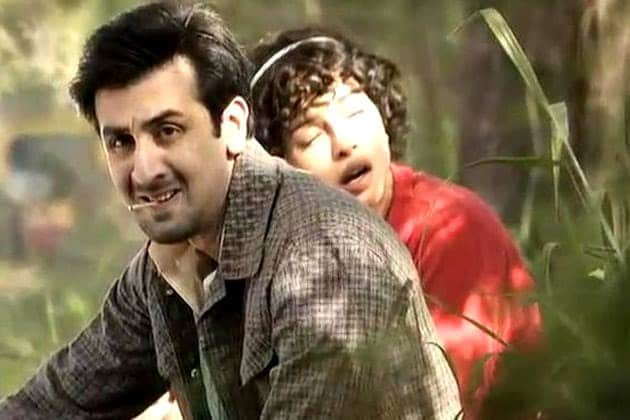 Barfi was the only choice of director Anurag Basu for the film. (file photo)
Everyone's favorite movie 'Barfi'
'Barfi' is one such film of Ranbir which was liked by the audience of all ages. His character in 'Barfi' was written inspired by Charlie Chaplin and Mr. Bean. Ranbir was the director's only choice for 'Barfi'. Ranbir kept himself locked in a room for a long time before the film.
'Tamasha' was not easy
Ranbir and Deepika had a breakup before the film 'Tamasha'. It was not easy for both of them to shoot the song 'Agar Tum Saath Ho' from the film. To shoot this song, he had to go back to the old phase so that the emotion could come.
Ranbir Kapoor is such an actor whose career was not affected by flop films. (file photo)
Fantastic looks in 'Sanju' too
Even in the film 'Sanju', Ranbir Kapoor was successful in transforming himself completely. From increasing the reason, he had worked hard to reduce weight and build a body.
Read Hindi News online and watch Live TV on Hindi website. Know news related to country and abroad and your state, Bollywood, sports world, business.
.